Articles
Removal Procedure
1. Remove the front fairing left. Refer to S-XC-S10900 S10800
2. Remove the connector bolts (1).
3. Mark the location of the wires on the connector and unsolder them.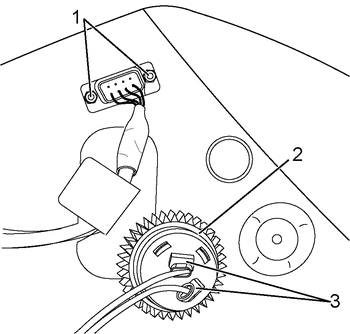 Installation Procedure
1. Solder the new connector onto the wires in the same locations as removed.
2. Install the bolts (1) onto the connector and hand tighten.