Articles
This modification is required to allow a filling plug for the replacement of gear oil.
Note: The gearbox cover must be removed from the scooter before this modification is started. For removal of the gearbox cover, Refer to Gearbox Cover Replacement.
1. Clean any oils or dirt from the cover.
2. Select one of the brake rotor bolt holes (2) that is across from a gearbox cover boss (1)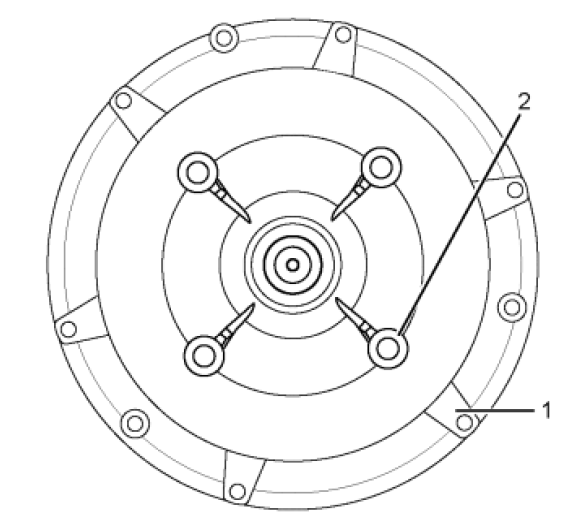 3. Remove brake rotor screw in location (2), clean all old Loctite from screw and thread in cover.
4. Install gearbox cover in press drill or milling machine.
5. Using 7mm drill make hole trough - be careful to not damage tread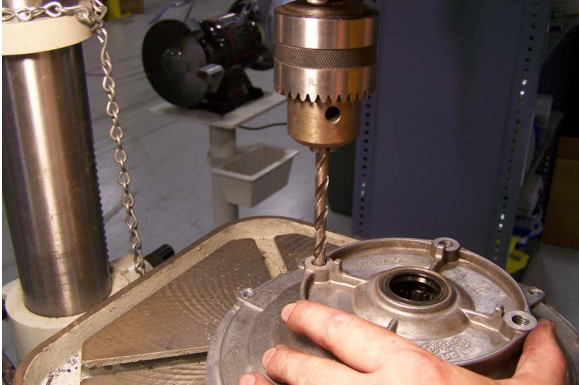 6. Drill spot (max. depth 1.5mm) at outer boss to mark fill screw hole location for future reference.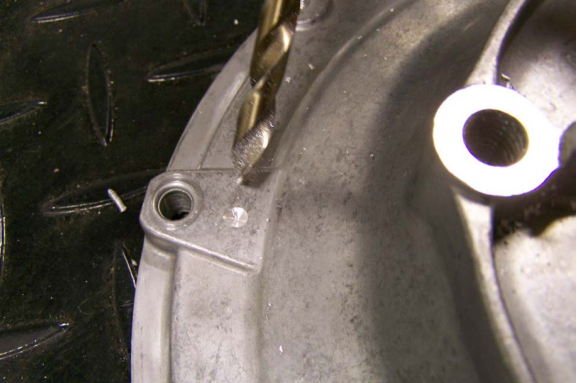 7. Clean ALL metal chips and debris from inside and out, particularly in and around bearing and inside of hole. Lubricate shaft seal, using gear oil, before installing cover
8. Reinstall cover. Take extra care to ensure the o-ring seal is correctly positioned in the o-ring groove, and fill with 88cc gear oil per service manual (brake disc was removed for clarity. Normally, it is not necessary to remove disc unless changing entire assembly)