Articles
Remove the windshield. Refer to S-XC-S00286
Remove the Headlight. Refer to S-XC-S00092
Using a long Phillips screwdriver (2) remove the rear fairing screw (1) - Tip:

A magnetic tipped screwdriver will help in removal and installation of this screw.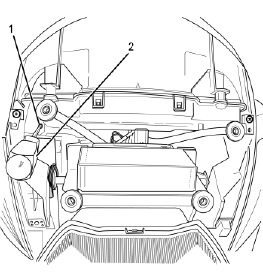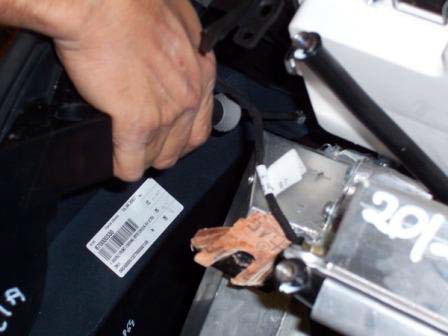 4. Remove the outer upper drivers footrest panel screw of the right side (1)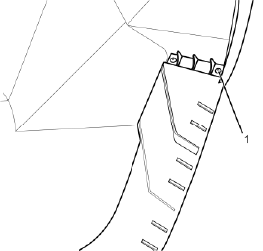 9. Remove the front fairing screws (1).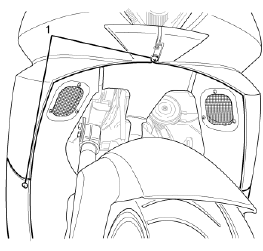 10. Remove any zip ties if they are holding the fairing to the other panels.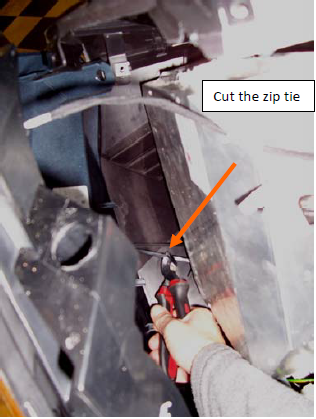 Notice: Remove the fairing from the top first then the bottom to prevent tab (1) from breaking off.
11. Disconnect the turn signal light connector (2).