Articles
Removal Procedure
Remove the upper handlebar cover. Refer to Handlebar Upper Cover Replacement S-XC-S00244.
Remove the right handlebar end cap and hand grip (rubber).
Remove the kill switch cover screws.
Twist the throttle to gain access to the throttle clamp screw (1) and loosen.
Remove the throttle sleeve (2) from the handlebar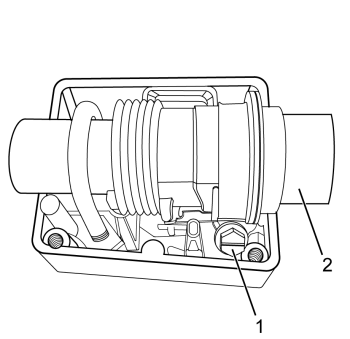 6. Remove (by turning counter-clocwise) the magnet holder (yellow plastic part from inside the handlebar tube). Use propper size of flat screwdriver to do not damage the holder.
7. Look at the bottom of the handlebar pipe - Remove the screws (1) and slide the insert and sensor out of the handlebar.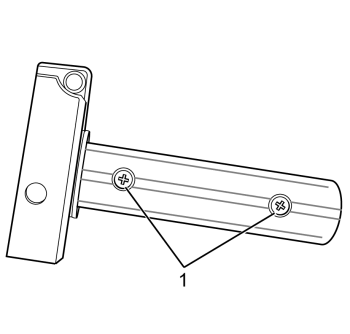 8. Remove the sensor (1) from the insert.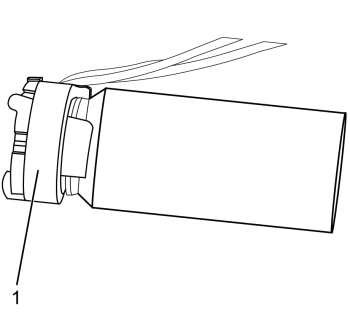 9. Make picture or mark pin location in the connector, remove the sensor wires from the handlebar connector and remove the sensor.
Installation Procedure
Install the sensor wires through the handlebar and out the harness hole.
Install the sensor wires into the connector in the same location as removed.
Install the sensor (1) onto the insert.
Install the insert inside the handlebar tube and tighten 2 screws on the bottom
Install the throttle sleeve (2) onto the handlebar and into the plastic sleeve.
Twist the throttle sleeve into the full regen position and tighten the throttle clamp screw (1). Tighten Throttle clamp screw 2.5 N•m (22 lb in)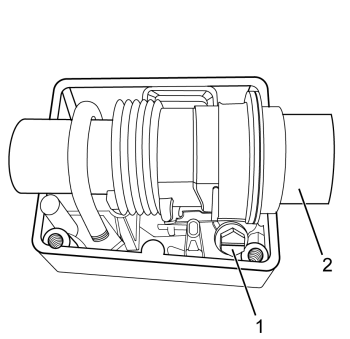 7. Install the kill switch cover, and screws and tighten.
8. Verify smoother operation of the throttle.
9. Install the upper handlebar cover.
10. Install the sensor magnet and screw in until lightly seated then back out 1 full turn.
11. Check the adjustment of the Regen Throttle. Refer to Regen Throttle Sensor Adjustment