Articles
Notice: There are two different charger connector configurations, round connector (early ESD charger) and square connector (ESD charger and EVPS / Runke charger).
Caution: Charger is connected to the battery - HIGH VOLTAGE RISK!

Removal Procedure

Remove the windshield. Refer to S-XC-S00286
Remove the right front fairing panel. Refer to S-XC-S10900 S10800
Disconnect the charger AC cable and DC cables:

round connectors: Twist the collar of the connector (1) and pull apart.




square connectors: Lift up on the metal connector retainers (1)





Remove the 3 lower battery charger bolts (1).
Remove the upper battery charger bolt (2).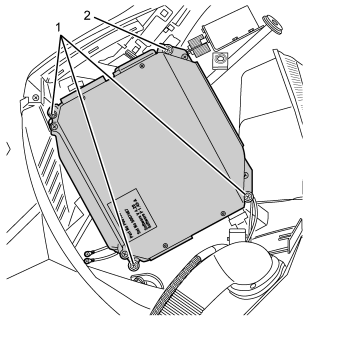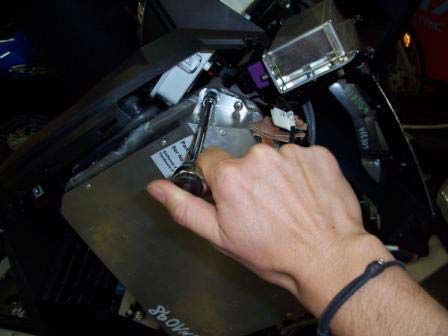 6. Remove the charger data connector (square on top, with violet clip) by pulling out the retainer (1).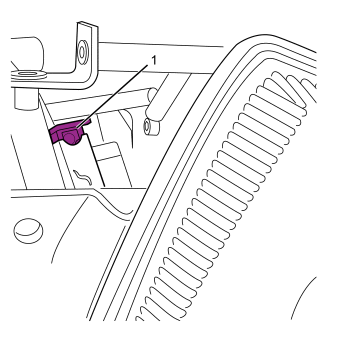 7. Remove the battery charger from the scooter.
Installation Procedure

Ensure that the charger connectors (1) are clean, pins not corroded, you may use electrical grease. Check if the ground connections bolts (2) are tight.
Install the upper battery charger connector and secure by pushing down on the retainer

Install the upper battery charger bolt (apply blue Loctite)


Install and secure the AC cable connector and DC cable connector

Install charger lower bolts (apply blue Loctite)

Tighten all 4 bolts

to 4 N•m (35 lb in)